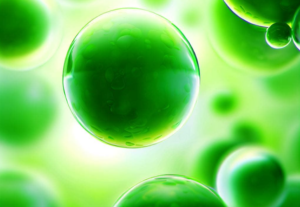 During the Energy Transformation Conference in Kuala Lumpur on Monday, the minister announced the government's plans to showcase a roadmap for the green hydrogen economy and associated technology later this year. The intended roadmap is part of an initiative to draw investments in this field. As cited by Bloomberg news agency, the federal government, partnering with state governments and utility firms such as Tenaga Nasional, is eager to uncover the possibilities of this innovative energy source and its potential effect on the economy.
Last year, in June, Prime Minister Anwar Ibrahim told Bernama, the Malaysian news agency, that the hydrogen economy roadmap could generate an annual revenue of around 12.1 billion ringgit ($2.6 billion) for Malaysia. Furthermore, its contribution to the GDP is expected to be around 49 to 61 billion ringgits per year by 2030.
The Minister of Environment declared that this initiative aligns seamlessly with the Prime Minister's endeavors to encourage renewable energy through the National Energy Transition Roadmap. The initial phase of this roadmap was launched last month, with the second part planned to be released by the Prime Minister on Tuesday.
Malaysia has recently abolished the restriction on renewable energy exports in an effort to establish itself as a regional leader in the renewable energy sector. Additionally, the government has raised its renewable energy production goals to 70% of total electricity production by 2050, up from 40%, which would require an investment of around 637 billion ringgit.
Adding another dimension to this narrative, the Minister of Environment noted Malaysia's progress towards creating 10,000 public charging points for electric vehicles by 2025. The government's ambitious aim is to have 1.5 million electric vehicles on its roads by 2040.