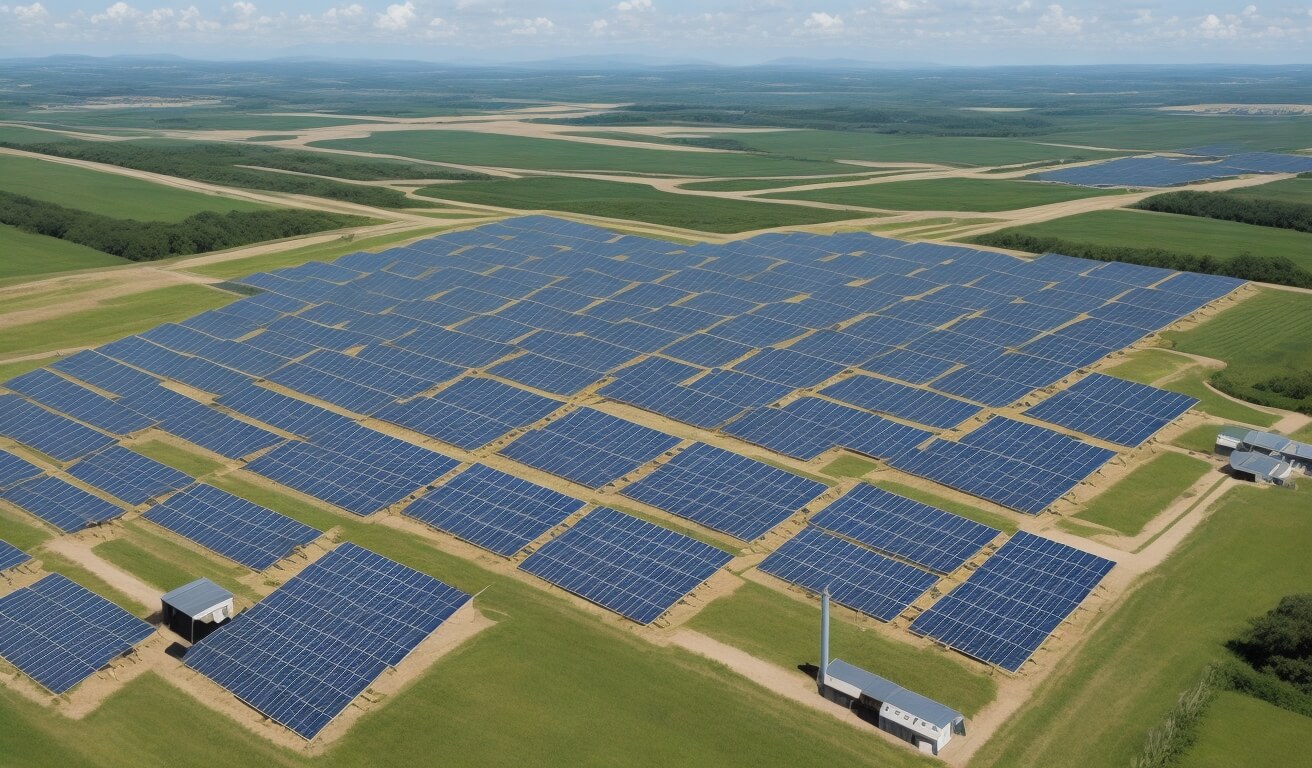 Amazon Advances its Green Energy Projects Portfolio with an Additional 1GW of Renewable Energy in Europe Amazon has disclosed its latest addition of green energy projects in Europe as it progressively moves towards fulfilling its 100% renewable energy objective. So far this year, the tech titan has incorporated more than 39 European renewable energy initiatives into its portfolio, delivering 1GW of green energy to national power grids.
The e-commerce behemoth specified that the recent incorporations into its green energy initiative count both rooftop solar efforts and larger-scale wind and solar establishments in the UK. By doing so, it has "facilitated" over 160 wind and solar ventures across 13 European nations.
Once all European operations become fully operational, Amazon anticipates providing 5.8GW of clean energy capacity. The firm asserts it is on course to energise all its operations, which include data centres, fulfilment centres, and physical stores, using 100% renewable energy by 2025 – five years ahead of its initial 2030 target. Currently, Amazon uses renewable sources for 90% of its energy requirements.
Lindsay McQuade, Amazon's Director of Energy for EMEA, stated that the company's significant role in initiating over 160 wind and solar projects across Europe was instrumental in supplying fresh clean energy sources to local grid systems. Further, it creates jobs and supports businesses as the firm moves closer to its goal of solely using renewable power by 2025.
The firm, recognising itself as the UK's biggest corporate buyer of renewable energy, has found that its local projects have injected more than £90m into the UK's GDP from 2014 till 2022 while inviting an estimated £285m in investments.
Amazon also mentioned that it has infused a significant €723m into Europe's GDP during the same period, generating an expected €2.4bn in investment.
The company maintains it has measured the ramifications of its renewable energy ventures via a newly developed economic model. This model aligns with advisories by the US Department of Energy's Renewable Energy Laboratory created by consulting firm Oxford Economics.
This year, Amazon has supported numerous projects including rooftop solar initiatives in Belgium, France, Italy, Spain, and the UK. Additionally, it has participated in larger-scale solar and wind projects in Finland, Germany, Greece, Spain, Sweden and the UK.