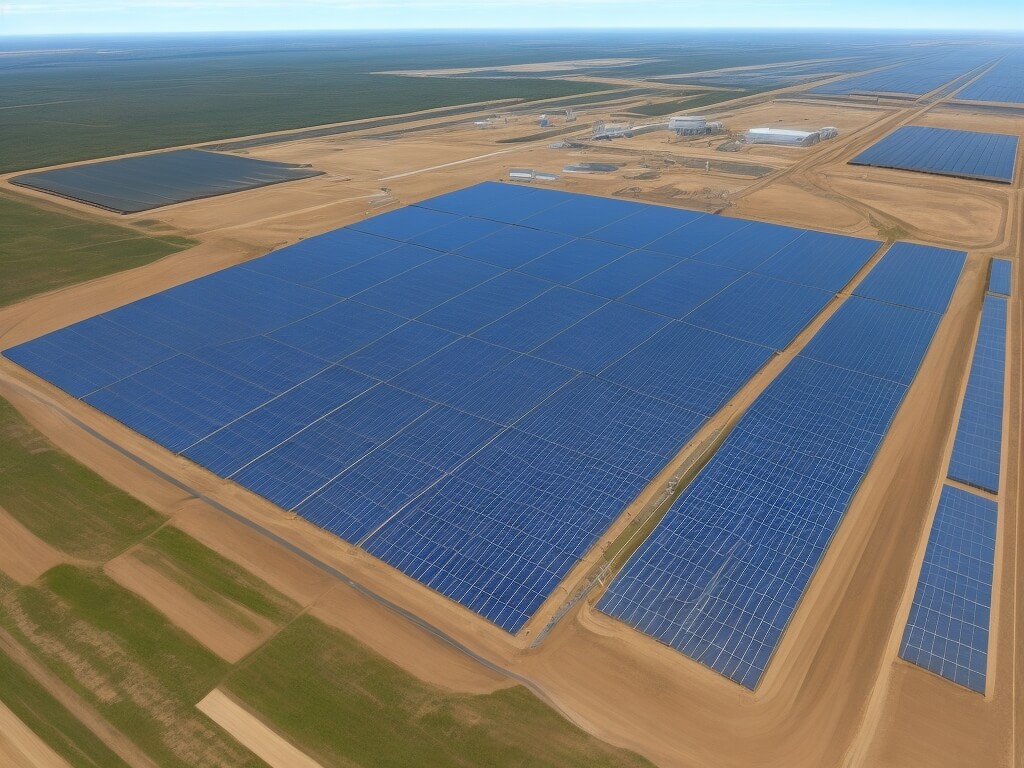 Nofar Energy and Ecoenergy, both based in Israel, have officially initiated the testing phase for their impressive 155 MW photovoltaic system in Rătești, located to the west of Bucharest. This marks a significant milestone as it stands as the largest solar power plant in Romania.
Romania's renewable energy capacity had experienced minimal growth throughout the past decade until the end of 2022. However, recent legislative reforms and subsidies from the National Recovery and Resilience Plan (NRRP or PNRR), which is a part of the European Union's Recovery and Resilience Facility, have breathed new life into the market.
One of the standout examples of this reinvigorated industry is the joint venture of Nofar Energy and Ecoenergy Renewable Energy. These companies have their roots in Israel and have successfully brought online Romania's largest solar power plant, which is now in the testing phase. This impressive facility was constructed over 18 months in Rătești, situated in the southern region of Argeș county.
The newly operational plant boasts a peak capacity of 155 MW, surpassing the previous leader, Ucea de Sus, which had a capacity of 82 MW and was built almost a decade ago.
Remarkably, the companies have invested EUR 102 million in this ambitious project. Spanning across 170 hectares in the Muntenia region, to the west of Bucharest, the investors anticipate an annual output of 220 GWh, equivalent to the electricity consumption of over 100,000 households in Romania.
Favi Stelian, the Manager Partner at Nofar Energy, emphasized the profitability of their project, even without subsidies, due to its substantial scale. He highlighted that investments in photovoltaic facilities ranging from 10 MW to 20 MW are not economically viable.
Notably, Nofar Energy is also active in neighboring Serbia and boasts a portfolio of 957 MW in connected and ready-to-be-connected facilities.
Ecoenergy's Rătești park represents their first venture in Romania, where they are working on developing a capacity of 2.3 GW. The firm's Country Manager, Bogdan Asanache, revealed that they currently have 410 MW under construction throughout the country, and they also have operations in Greece and other parts of Southeastern Europe.
According to the World Bank Group's Country Climate and Development Report, Romania is urged to increase its solar power capacity by 3.6 GW by 2030 compared to the levels observed at the end of 2022. At that time, the country had 1.4 GW of online capacity, as reported by the International Renewable Energy Agency.
Andrei Manea, the Executive Director of the Romanian Photovoltaic Industry Association (RPIA), stated during the event in Rătești that their studies indicate the potential for 45,000 permanent jobs in the sector in Romania by 2030.
In other noteworthy developments, France-based Engie is gearing up to construct a 9.3 MW peak capacity solar park in Gemenele. This location already hosts a 47.5 MW wind power plant that was completed in 2013, and the two facilities will share the same connection point, potentially making them one of the first hybrid power plants in Romania.
Furthermore, Enery received approval two months ago to connect their planned 535 MW photovoltaic system to the transmission grid.
In addition to these projects, the Israeli company Shikun Binui is actively working on wind and solar power projects in Iași county. Reports from August indicated their plans to install a 114 MW wind farm in Scobinți, a 72 MW wind farm, and a solar park with a capacity of 44 MW in Deleni.
Romania is experiencing a surge in renewable energy projects, with participation from households, state-owned companies, and local authorities. The country is committed to phasing out coal and achieving its energy and climate targets by utilizing funds and soft loans. Additionally, Romania is exploring nuclear energy projects as part of its decarbonization efforts and is investing in the development of the renewables equipment and battery industry.