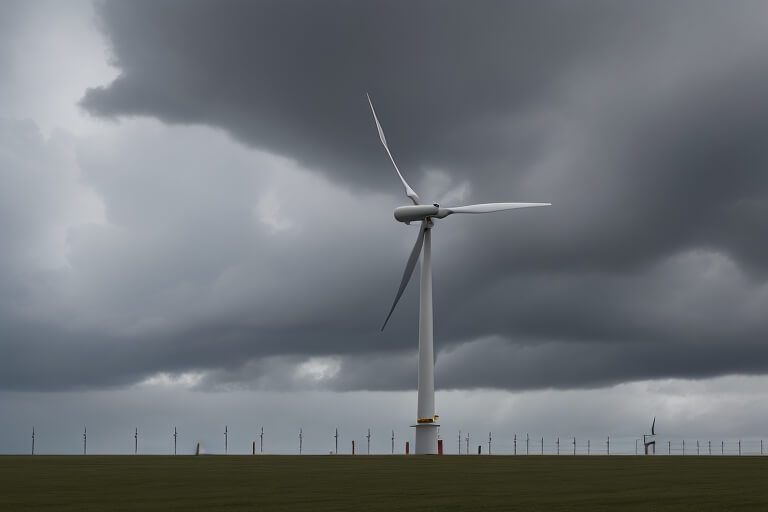 The Wales Pension Partnership (WPP) has committed a substantial £68 million investment to support Bute Energy's ambitious onshore wind energy initiatives, as revealed in their recent announcement.
This strategic move by the Local Government Pension Scheme (LGPS) consortium signifies a significant endorsement of Bute Energy's vision to establish a network of onshore wind farms throughout the region, bolstering Wales' renewable energy portfolio.
WPP's decision to allocate these funds stems from a commitment to foster sustainable energy solutions that can significantly curb carbon emissions. By partnering with Bute Energy, they aim to mitigate over 2.6 million tonnes of CO2 annually, a figure equivalent to approximately seven percent of Wales' total greenhouse gas emissions.
In the process of making this substantial investment, WPP sought expert guidance from clean energy asset manager Capital Dynamics, along with legal counsel provided by esteemed firms TLT and Burges Salmon.
Flintshire county councillor Ted Palmer, who serves as the chair of WPP's joint governance committee, emphasized the critical role of this investment in addressing contemporary challenges. He underscored the significance of combatting climate change, tackling the cost of living crisis, and fostering the growth of green employment opportunities. Palmer expressed optimism that this investment in Bute Energy's projects would contribute to these goals while also promoting the retention of renewable energy wealth within Wales.
Palmer emphasized the ethical dimension of this investment, asserting that it would not only serve as a lucrative financial endeavor but also benefit the well-being of future generations in Wales. He highlighted its alignment with Welsh government objectives related to local and shared ownership of renewable energy projects.
Once operational, these onshore wind farms are projected to provide substantial community benefits, totaling more than £800 million for residents living in proximity to the Energy Parks. These initiatives align with the Welsh Government's ambitious target of sourcing 100 percent of electricity from renewable sources by the year 2035, as stated by Bute Energy.
Oliver Millican, Chair of the Bute Energy Group, warmly welcomed the public sector's commitment to this investment. He commended public sector workers for their dedication to supporting projects that generate clean, sustainable energy, asserting that these endeavors would cater to the energy needs of homes, businesses, schools, and healthcare facilities in the future. Millican emphasized the broader impact of such investments on the health and prosperity of future generations in Wales.
Bute Energy's overarching mission is to power Wales with clean, green energy while simultaneously empowering local communities through job creation and skills development. Their values, rooted in long-term stability and sustainable investment, closely align with WPP's vision. Just as Wales played a central role in the first industrial revolution, it possesses the natural resources, skills, and innovative potential to lead the Green Revolution. The Welsh government is determined to ensure that the benefits, value, and wealth generated by this green revolution remain within Wales, and this substantial investment by WPP represents a significant step toward realizing that vision.